Forest of Reading Kid and Teen Committees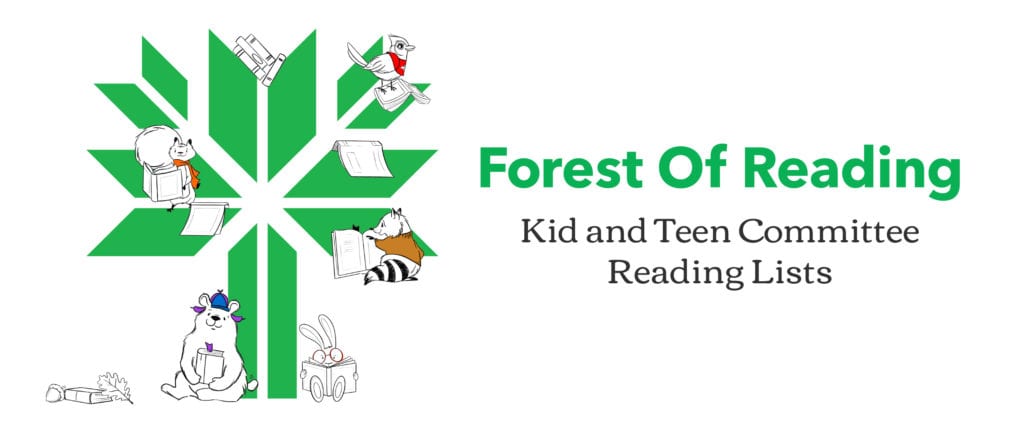 The Ontario Library Association's Forest of Reading program releases summer reading lists for kids and teens that our Kid and Teen Committees put together every spring. OLA invites avid readers who are in Grades 4 to 6, Grades 7 and 8, and high school to join three separate committees and share their opinions on Canadian books for kids and teens.
Applications are now open until April 1, 2021.
Meeting Dates: *For 2021, committee meetings will be held on Zoom.
May 4, 2021: Kid Committee – Silver Birch
May 5, 2021: Kid Committee – Red Maple
May 6, 2021: Teen Committee – White Pine
Download the 2020 Kid Committee List – Silver Birch
Download the 2020 Kid Committee List – Red Maple
Download the 2020 Teen Committee List
About the Kid and Teen Committees:
We will bring together three groups of passionate readers to select a list of 10-20 books for other students their age around Ontario. This group will advocate for their favourite books and work with teachers and library staff to engage in great conversations about Canada's best new books.
The day runs from 10 am to 3 pm virtually. Participants will have an amazing day with other avid readers!
Please note that travel/accommodation expenses are not covered.
For more information, please contact the Director of the Forest of Reading, Meredith Tutching.
Past Summer Reading Lists:
2019:

2018:

2017: