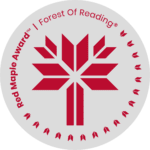 2021 Red Maple Award™ Nominees
ages 12-14, Grades 7–8  |  English, fiction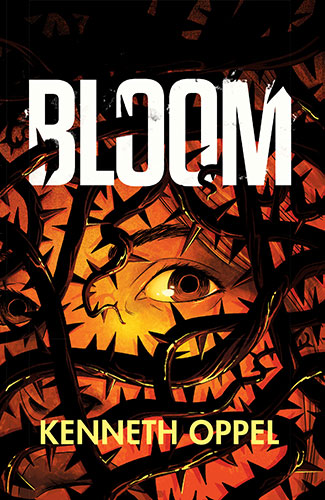 Bloom
Written by Kenneth Oppel
Published by HarperCollins Canada
It was just rain. But after the downpour, odd black plants begin to shoot up. Suddenly. They. Are. Everywhere. They take over fields and twine around houses. They bloom and throw off toxic pollen—and feed. Strangely, three Salt Spring Island teens seem immune. Anaya, Petra and Seth. What's their connection? What's their secret? A week ago, they wouldn't have thought they had one. But they'd better figure it out fast—the invasion has already begun.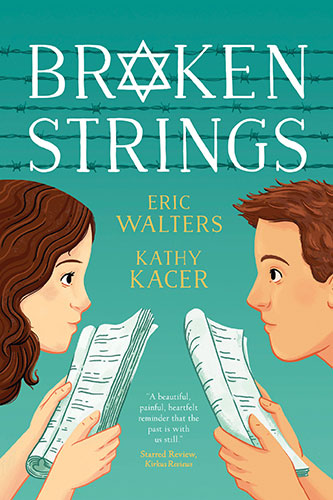 Broken Strings
Written by Eric Walters and Kathy Kacer
Published by Puffin Canada
It's 2002. In the aftermath of the twin towers — and the death of her beloved grandmother — Shirli Berman is intent on moving forward. The best singer in her junior high, she auditions for the lead role in Fiddler on the Roof, but is crushed to learn that she's been given the part of the old Jewish mother in the musical rather than the coveted part of the sister. But there is an upside: her "husband" is none other than Ben Morgan, the cutest and most popular boy in the school. Deciding to throw herself into the role, she rummages in her grandfather's attic for some props. There, she discovers an old violin in the corner — strange, since her Zayde has never seemed to like music, never even going to any of her recitals. Showing it to her grandfather unleashes an anger in him she has never seen before, and while she is frightened of what it might mean, Shirli keeps trying to connect with her Zayde and discover the awful reason behind his anger. A long-kept family secret spills out, and Shirli learns the true power of music, both terrible and wonderful.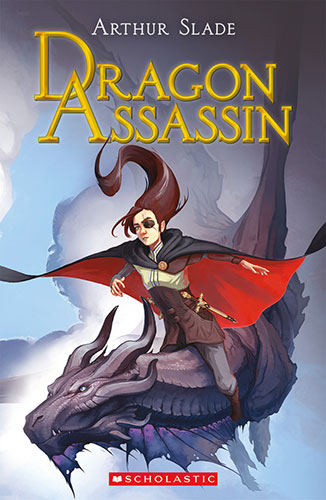 Dragon Assassin
Written by Arthur Slade
Published by Scholastic Canada Ltd.
Carmen wants to graduate. But the emperor wants her dead. Her classmates might, too. At least she has a dragon on her side. Carmen is desperate to finish ahead of her twin brother and the rest of the class at the Red Adept Assassin School. In her quest, she discovers a dragon, Brax. All she has to do is get on his back. One problem: he's killed everyone who gets near him. Then the emperor declares war on assassins and graduation night becomes the fight of her life. Now Carmen has three things on her mind: survival, revenge and figuring out how to deal with Brax. Because the emperor and his forces are hunting down her fellow assassins one by one, and she's going to need all the help she can get.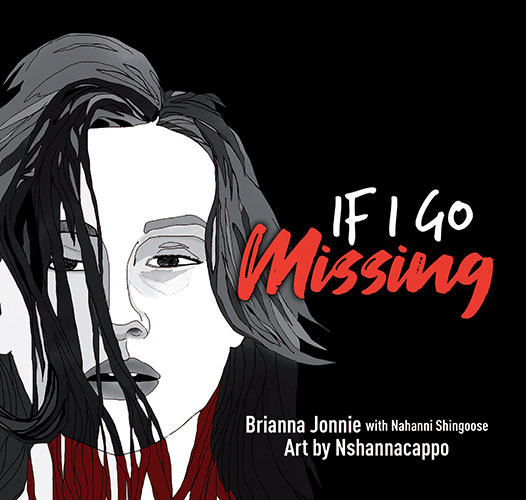 If I Go Missing
Written by Brianna Jonnie with Nahanni Shingoose, Illustrated by Neal Shannacappo
Published by James Lorimer & Company
Combining graphic fiction and non-fiction, this young adult graphic novel serves as a window into one of the unique dangers of being an Indigenous teen in Canada today.
The text of the book is derived from excerpts of a letter written to the Winnipeg Chief of Police by fourteen-year-old Brianna Jonnie — a letter that went viral and was also the basis of a documentary film. In her letter, Jonnie calls out the authorities for neglecting to immediately investigate missing Indigenous people and urges them to "not treat me as the Indigenous person I am proud to be," if she were to be reported missing.
Indigenous artist Neal Shannacappo provides the artwork for the book. Through his illustrations he imagines a situation in which a young Indigenous woman does disappear, portraying the reaction of her community, her friends, the police and media.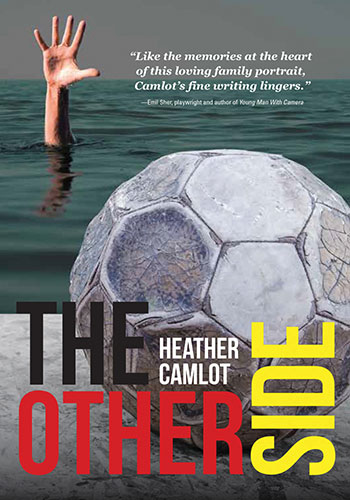 The Other Side
Written by Heather Camlot
Published by Red Deer Press
Twelve-year-old Liam finds a dead body along the shore at his grandfather's cottage. He can't erase what he's seen and can't focus on anything else, not even the upcoming opportunity of a lifetime to try out for an elite soccer team. Liam believes there is more to the girl's story than her "accidental death" and decides to investigate. When Liam visits his grandfather, living in palliative care, things go from bad to worse. As they watch Germany's 2014 World Cup soccer games together, his grandfather, a German World War II veteran, reveals stories about his past — stories a Jewish Canadian kid doesn't want to hear. Angry and overwhelmed, Liam is swept up in a history that may just help him solve the girl's death — and make sense of his own world again.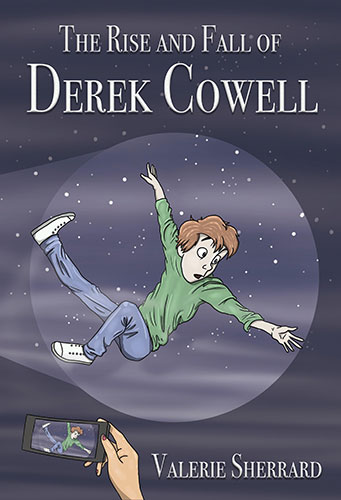 The Rise and Fall of Derek Cowell
Written by Valerie Sherrard
Published by DCB
Derek didn't mean to become popular. His accidental photo bomb — the one that made him internet-famous — took him from invisibility to middle-school fame overnight. And you know what? He's not sure if he likes it. But his best friend Steve does, and schemes to find other ways to help Derek to remain the talk of the school. But what goes up must come down, and Derek's reluctant rise is followed by a regrettable crash.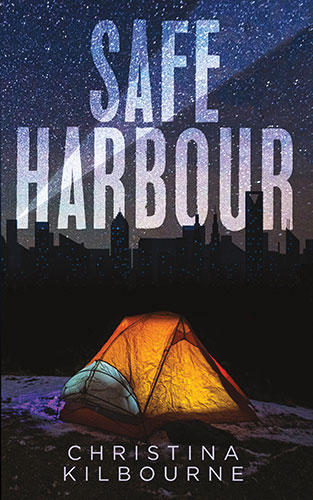 Safe Harbour
Written by Christina Kilbourne
Published by Dundurn
Fourteen-year-old Harbour is living in a tent in a Toronto ravine with her dog, a two-month supply of canned tuna, and an unconventional reading list. She's not homeless, she tells herself. She's merely waiting for her home — a thirty-six-foot sailboat — to arrive with her father at the helm. Why should she worry when the clouds give her signs that assure her that she's safe and protected? When her credit card gets declined, phone contact from her father stops, and summer slips into a frosty fall, Harbour is forced to face reality and accept the help of a homeless teen named Lise to survive on the streets. Lise shows Harbour how to panhandle and navigate the shelter system while trying to unravel Harbour's mysterious past. But if Harbour tells her anything, the consequences could be catastrophic.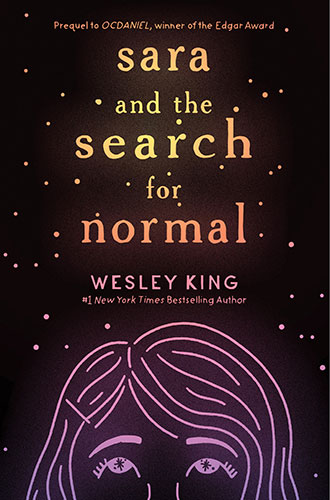 Sara and the Search for Normal
Written by Wesley King
Published by Paula Wiseman Books
In this prequel to the Edgar Award–winning OCDaniel, fan-favourite Sara quests for "normal" and finds something even better along the way.
Sara's Rules to be Normal
1. Stop taking your pills
19. Make a friend
137. Don't put mayonnaise on peanut butter and jelly sandwiches.
Sara wants one thing: to be normal. What she has instead are multiple diagnoses from Dr. Ring. Sara's constant battle with False Alarm—what she calls panic attacks—and other episodes cause her to isolate herself. She rarely speaks, especially not at school, and so she doesn't have any friends. But when she starts group therapy she meets someone new. Talkative and outgoing Erin doesn't believe in "normal," and Sara finds herself in unfamiliar territory: at the movies, at a birthday party, and with someone to tell about her crush—in short, with a friend. But there's more to Erin than her cheerful exterior, and Sara begins to wonder if helping Erin will mean sacrificing their friendship.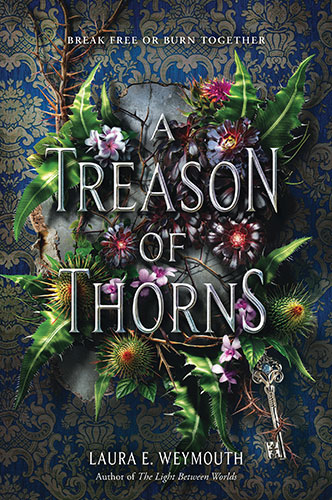 A Treason of Thorns
Written by Laura E. Weymouth
Published by HarperCollins US
Violet Sterling has spent the last seven years in exile, longing to return to Burleigh House. One of the six great houses of England, Burleigh's magic kept both the countryside and Violet happy.
That is, until her father's treason destroyed everything.
Now she's been given a chance to return home. But Burleigh isn't what she remembered. Wild with grief, Burleigh's very soul is crying out in pain. As its tormented magic ravages the countryside, Vi must decide how far she's willing to go to save her house—before her house destroys everything she's ever known.
A house left unchecked will lead to ruin.
But I will not let it ruin me.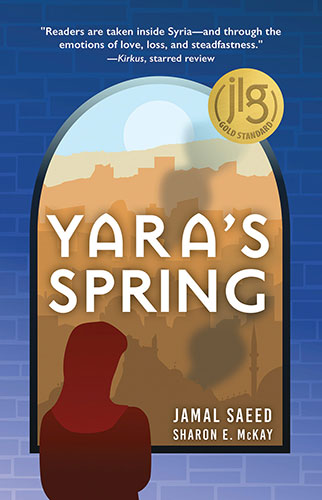 Yara's Spring
Written by Jamal Saeed and Sharon E. McKay
Published by Annick Press
Coming of age against all odds in the midst of the Arab Spring. Growing up in Aleppo, Yara's childhood has long been shadowed by the coming revolution. But when the Arab Spring finally arrives at Yara's doorstep, it is worse than even her Nana imagined: sudden, violent, and deadly. When rescuers dig Yara out from under the rubble that was once her family's home, she emerges to a changed world. Her parents and Nana are gone, and her brother, Saad, can't speak—struck silent by everything he's seen. Now, with her friend Shireen and Shireen's charismatic brother, Ali, Yara must try to find a way to safety. With danger around every corner, Yara is pushed to her limits as she discovers how far she'll go for her loved ones—and for a chance for freedom. Crafted through the focused lens of Jamal Saeed's own experiences in Syria and brought to life with acclaimed author Sharon E. McKay, Yara's Spring is a story of coming of age against all odds and the many kinds of love that bloom even in the face of war.