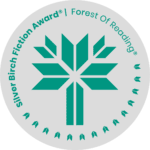 2021 Silver Birch Fiction Award® Nominees
ages 8-12, Grades 3–6  |  English, fiction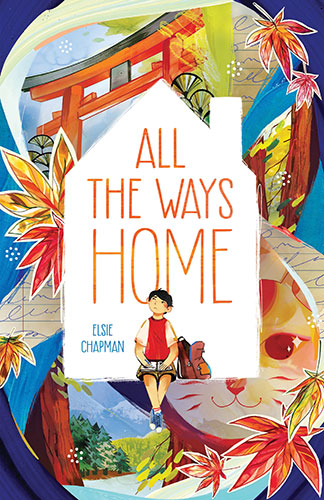 All The Ways Home
Written by Elsie Chapman
Published by Feiwel & Friends, Distributed by Raincoast Books
Sometimes, home isn't where you expect to find it. After losing his mom in a fatal car crash, Kaede Hirano—now living with a grandfather who is more stranger than family—developed anger issues and spent his last year of middle school acting out. Best-friendless and critically in danger repeating the seventh grade, Kaede is given a summer assignment: write an essay about what home means to him, which will be even tougher now that he's on his way to Japan to reconnect with his estranged father and older half-brother. Still, if there's a chance Kaede can finally build a new family from an old one, he's willing to try. But building new relationships isn't as easy as destroying his old ones, and one last desperate act will change the way Kaede sees everyone—including himself. This is a book about what home means to us—and that there are many different correct answers.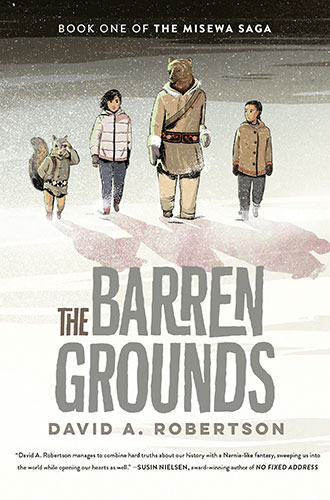 The Barren Grounds: The Misewa Saga Book 1
Written by David A. Robertson
Published by Puffin Canada
Morgan and Eli, two Indigenous children forced away from their families and communities, are brought together in a foster home in Winnipeg, Manitoba. They each feel disconnected, from their culture and each other, and struggle to fit in at school and at their new home — until they find a secret place, walled off in an unfinished attic bedroom. A portal opens to another reality, Askí, bringing them onto frozen, barren grounds, where they meet Ochek (Fisher). The only hunter supporting his starving community, Misewa, Ochek welcomes the human children, teaching them traditional ways to survive. But as the need for food becomes desperate, they embark on a dangerous mission. Accompanied by Arik, a sassy Squirrel they catch stealing from the trapline, they try to save Misewa before the icy grip of winter freezes everything — including them.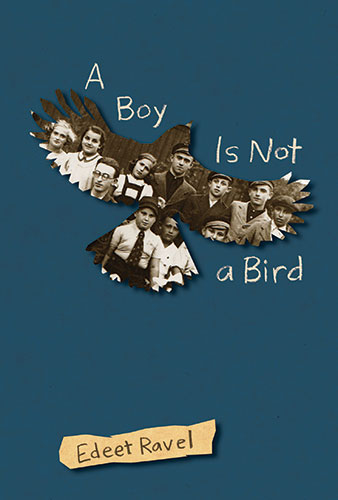 A Boy is Not a Bird
Written by Edeet Ravel
Published by Groundwood Books
In 1941, life in Natt's small town of Zastavna is comfortable and familiar, even if the grownups are acting strange, and his parents treat him like a baby. Natt knows there's a war on, of course, but he's glad their family didn't emigrate to Canada when they had a chance. His mother didn't want to leave their home, and neither did he. He especially wouldn't want to leave his best friend, Max. Max is the ideas guy, and he hears what's going on in the world from his older sisters. Together the boys are two brave musketeers. Then one day Natt goes home and finds his family huddled around the radio. The Russians are taking over. The churches and synagogues will close, Hebrew school will be held in secret, and there are tanks and soldiers in the street. But it's exciting, too. Natt wants to become a Young Pioneer, to show outstanding revolutionary spirit and make their new leader, Comrade Stalin, proud. But life under the Russians is hard. The soldiers are poor. They eat up all the food and they even take over Natt's house. Then Natt's father is arrested, and even Natt is detained and questioned. He feels like a nomad, sleeping at other people's houses while his mother works to free his father. As the adults try to protect him from the reality of their situation, and local authorities begin to round up deportees bound for Siberia, Natt is filled with a sense of guilt and grief. Why wasn't he brave enough to look up at the prison window when his mother took him to see his father for what might be the last time? Or can just getting through war be a heroic act in itself?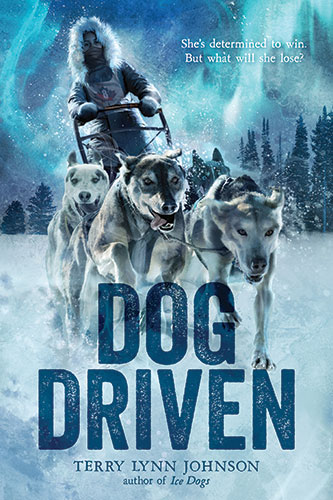 Dog Driven
Written by Terry Lynn Johnson
Published by Houghton Mifflin Harcourt, Distributed by Raincoast Books
Ever since her vision started deteriorating, fourteen-year-old McKenna Barney has felt out of place in the world. Out of place at home and school and even on the trail with her dogs. Now, to help her younger sister with her own ongoing battle with eye disease, McKenna finds herself at the head of her team of eight sled dogs in a race she's not sure she can even see, let alone win. For three days of shifting lake ice, sudden owl attacks, bitterly cold nights and frequent snow squalls, McKenna faces both the Canadian wilderness and her terrifying weakness. But she hides the truth from everyone, including her toughest rival, Guy, despite their budding alliance. Will McKenna risk her survival as well as that of her team to keep her secret?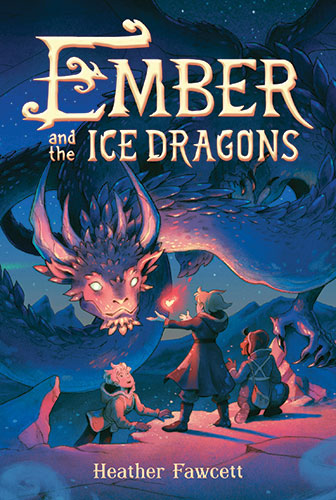 Ember and the Ice Dragons
Written by Heather Fawcett
Published by HarperCollins US
Ember St. George is a dragon. At least she was before her adoptive father—a powerful but accident-prone Magician—turned her into a human girl to save her life. Unfortunately, Ember's growing tendency to burst into flames at certain temperatures—not to mention her invisible wings—is making it too dangerous for her to stay in London. The solution: ship Ember off to her aunt's research station in frigid Antarctica.
Though eccentric Aunt Myra takes getting used to, Ember quickly feels at home in a land of ice storms, mischievous penguins, and twenty-four-hour nights. She even finds herself making friends with a girl genius called Nisha and a mysterious orphan named Moss. Then she discovers that Antarctica is home to the Winterglass Hunt, a yearly tradition in which rare ice dragons are hunted for their jewelled scales. Furious, Ember decides to join the hunt to sabotage it from the inside. But being an undercover dragon isn't easy—especially among dragon hunters. Can a twelve-year-old fire dragon survive the dangers that come her way in the Antarctic wilderness and protect the ice dragons from extinction?
The Ghost Collector
Written by Allison Mills
Published by Annick Press
Ghosts aren't meant to stick around forever… Shelly and her grandmother catch ghosts. In their hair. Just like all the women in their family, they can see souls who haven't transitioned yet; it's their job to help the ghosts along their journey. When Shelly's mom dies suddenly, Shelly's relationship to ghosts—and death—changes. Instead of helping spirits move on, Shelly starts hoarding them. But no matter how many ghost cats, dogs, or people she hides in her room, Shelly can't ignore the one ghost that's missing. Why hasn't her mom's ghost come home yet? Rooted in a Cree worldview and inspired by stories about the author's great-grandmother's life, The Ghost Collector delves into questions of grief and loss and introduces an exciting new voice in tween fiction that will appeal to fans of Kate DiCamillo's Louisiana's Way Home and Patrick Ness's A Monster Calls.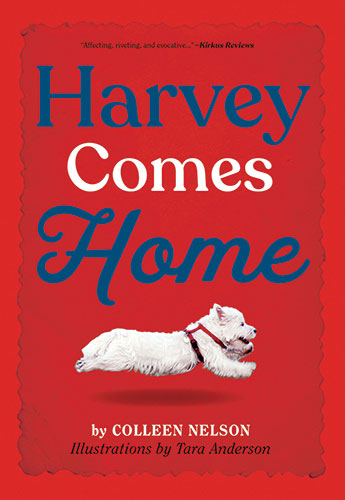 Harvey Comes Home
Written by Colleen Nelson, Illustrated by Tara Anderson
Published by Pajama Press
An adventurous West Highland Terrier follows his nose a little too far from home and becomes desperate for a helping hand. But when he's taken in by a young boy volunteering at a retirement home, it just might be Harvey who does the helping.
A dog's world is a world of scents, of adventure. When a runaway West Highland Terrier named Harvey wanders out of his old life guided only by his nose and his heart, lives begin to converge. Austin, a young volunteer at the Brayside retirement home, quickly finds that the audacious Harvey inspires Mr. Pickering, a bitter resident coping with memory loss, to tell stories of his childhood. Moved by the elderly man's Dust Bowl recollections of grinding poverty and the perseverance of his friends and family, Austin begins to trade his preconceived notions for empathy. But is it enough to give him the resolve to track down Harvey's original owner?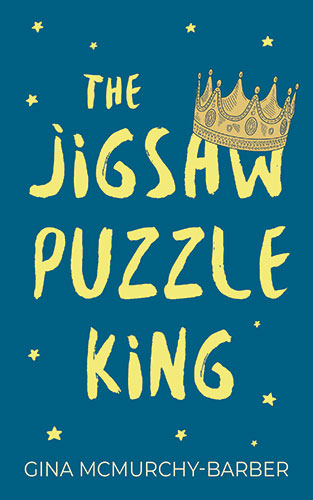 The Jigsaw Puzzle King
Written by Gina McMurchy-Barber
Published by Dundurn
When you're new in school, all you want is to fit in. When eleven-year-old Warren and his family move to a new city, his twin brother, who has Down syndrome, attracts too much attention for Warren's liking. Bennie's different and doesn't care about it. But while Bennie may be oblivious to those who are curious or uneasy with him, Warren notices every smirk, comment, and sideways glance.
Warren is weary of flip-flopping between trying to be just like everyone else and being the protective brother of a boy with special needs. Sometimes he thinks his life would be easier if he had no brother. But what he really needs is to stop worrying about what other people think.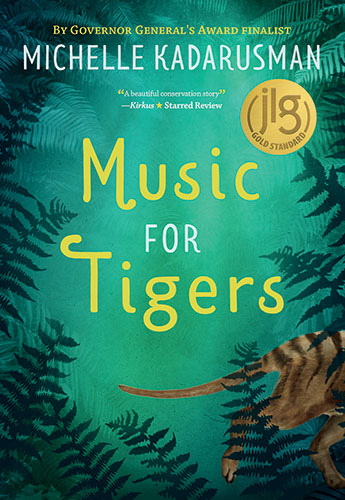 Music for Tigers
Written by Michelle Kadarusman
Published by Pajama Press
Shipped halfway around the world to spend the summer with her mom's eccentric Australian relatives, middle schooler and passionate violinist Louisa is prepared to be resentful. But life at the family's remote camp in the Tasmanian rainforest is intriguing, to say the least. There are pig-footed bandicoots, scary spiders, weird noises and odours in the night, and a quirky boy named Colin who cooks the most amazing meals. Not the least strange is her Uncle Ruff, with his unusual pet and veiled hints about something named Convict Rock. Finally, Louisa learns the truth: Convict Rock is a sanctuary established by her great-grandmother Eleanor—a sanctuary for Tasmanian tigers, Australia's huge marsupials that were famously hunted into extinction almost a hundred years ago. Or so the world believes. Hidden in the rainforest at Convict Rock, one tiger remains. But now the sanctuary is threatened by a mining operation, and the last Tasmanian tiger must be lured deeper into the forest. The problem is, not since her great-grandmother has a member of the family been able to earn the shy tigers' trust.
As the summer progresses, Louisa forges unexpected connections with Colin, with the forest, and—through Eleanor's journal—with her great-grandmother. She begins to suspect the key to saving the tiger is her very own music. But will her plan work? Or will the enigmatic Tasmanian tiger disappear once again, this time forever?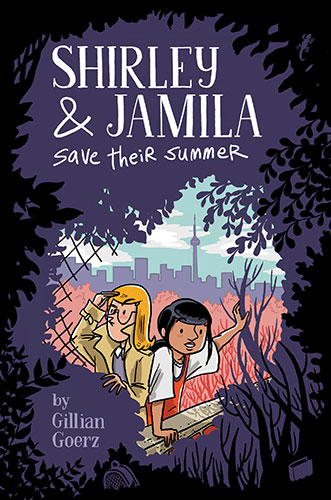 Shirley & Jamila Save Their Summer
Written and Illustrated by Gillian Goerz
Published by Dial Books
Jamila Waheed is staring down a lonely summer in a new neighbourhood–until she meets Shirley Bones. Sure, Shirley's a little strange, but both girls need a new plan for the summer, and they might as well become friends. Then this kid Oliver shows up begging for Shirley's help. His pet gecko has disappeared, and he's sure it was stolen! That's when Jamila discovers Shirley's secret: She's the neighbourhood's best kid detective, and she's on the case. When Jamila discovers she's got some detective skills of her own, a crime-solving partnership is born. The mystery of the missing gecko turns Shirley and Jamila's summer upside down. And when their partnership hits a rough patch, they have to work together to solve the greatest mystery of all: What it means to be a friend.