Virtual Nominee Visits: Forest Fridays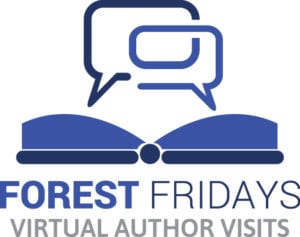 The Forest of Reading is pleased to announce its very successful program perk to showcase current nominees across the country – Forest Fridays!
Bringing nominees into your library, classroom or home can be costly and geographically challenging so we are bringing them to you!
So how will we do this? Nominees will host a 30 minute author visit virtually and you will be able to connect from your own computer.
With Forest of Reading registrants all over the country, and now internationally, this program incentive allows every reader to have the opportunity to listen to some of their favourite authors.
All Connection Instructions and Links will be available through the password website. You must be a current program registrant to receive access to this website.
Here are the details:
WHAT: "Forest Fridays – Virtual Nominee Visits" with a selection of the current Forest of Reading Nominees
WHEN: These sessions will happen at lunch time in the Winter and Spring. The full schedule to be released in early January.
HOW: All you need is the Internet to connect.
WHO: You must be a registered for the Forest of Reading to access the schedule on the password website.
REGISTERING: Anyone registered for the Forest of Reading will receive information about each Virtual Visit. Separate registration is not necessary.
Have questions? Visit our Forest Friday FAQs page!
For more information please email forest@accessola.com