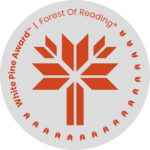 2021 White Pine Award™ Nominees
high school, Grades 9–12  |  English, fiction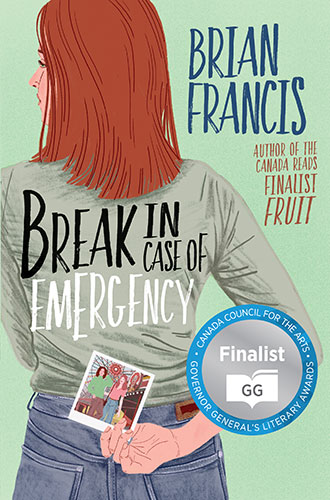 Break in Case of Emergency
Written by Brian Francis
Published by HarperCollins Canada
Dads can be such a drag. Life has been a struggle for Toby Goodman. Her mother died by suicide five years ago, and her father left their small town before Toby was born. Now a teenager living on her grandparents' dairy farm, Toby has trouble letting people in. She keeps even her closest friend, the brash but endearing Trisha, at arms' length, and recently ended her first relationship, with Trisha's burnout brother, Mike. Convinced that she is destined to follow her mother's path, Toby creates a plan to escape her pain. But with the news that her father is coming home and finally wants to meet her, Toby must face the truth of her family's story. Not only is her father gay, but he's also a world-famous female impersonator—and a self-absorbed, temperamental man-child who is ill-prepared to be a real parent. When Toby's careful plans go awry, she is forced to rebuild the life she thought she knew from the ground up. While she may not follow an expected path, through the support of a quirky but lovable circle of friends and family, Toby may finally put together the many different pieces that make up her past, her present, and her future.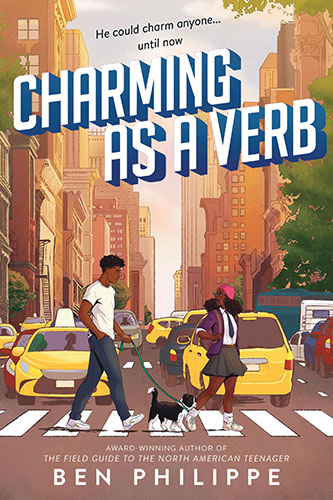 Charming As A Verb
Written by Ben Philippe
Published by HarperCollins US
Henri "Halti" Haltiwanger can charm just about anyone. He is a star debater and popular student at the prestigious FATE academy, the dutiful first-generation Haitian son, and the trusted dog walker for his wealthy New York City neighbours. But his easy smiles mask a burning ambition to attend his dream college, Columbia University. There is only one person who seems immune to Henri's charms: his "intense" classmate and neighbor Corinne Troy. When she uncovers Henri's less-than-honest dog-walking scheme, she blackmails him into helping her change her image at school. Henri agrees, seeing a potential upside for himself. Soon what started as a mutual hustle turns into something more surprising than either of them ever bargained for. . . . This is a sharply funny and insightful novel about the countless hustles we have to keep from doing the hardest thing: being ourselves.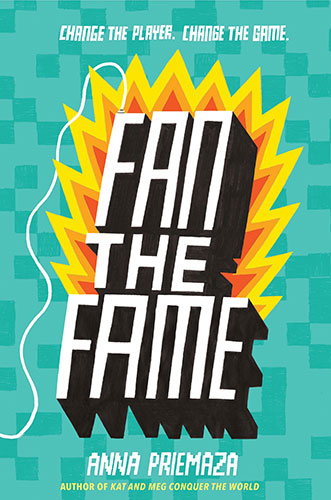 Fan the Fame
Written by Anna Priemaza
Published by HarperTeen (HarperCollins US)
It's time for LotSCON, and everyone is excited. Up-and-coming gamer and YouTuber ShadowWillow is going to be on her very first panel as an invited guest, but all anyone wants to talk about is her relationship with famous gamer Codemeister (except they barely know each other). SamTheBrave is an aspiring YouTuber who really wants to meet Codemeister and promote his fledgling channel (without embarrassing himself in public). And Lainey just wants her brother Codemeister to stop making sexist "jokes" about women – no matter what she has to do to make him stop.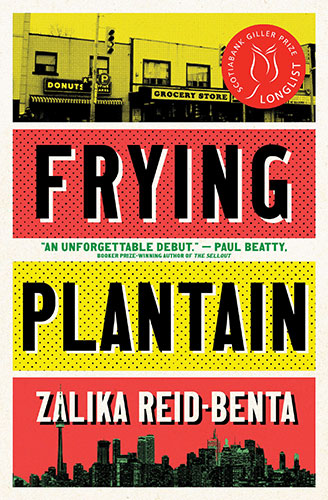 Frying Plantain
Written by Zalika Reid-Benta
Published by House of Anansi Press
Kara Davis is a girl caught in the middle — of her Canadian nationality and her desire to be a "true" Jamaican, of her mother and grandmother's rages and life lessons, of having to avoid being thought of as too "faas" or too "quiet" or too "bold" or too "soft." Set in "Little Jamaica," Toronto's Eglinton West neighbourhood, Kara moves from girlhood to the threshold of adulthood, from elementary school to high school graduation, in these twelve interconnected stories. We see her on a visit to Jamaica, startled by the sight of a severed pig's head in her great aunt's freezer; in junior high, the victim of a devastating prank by her closest friends; and as a teenager in and out of her grandmother's house, trying to cope with the ongoing battles between her unyielding grandparents. A rich and unforgettable portrait of growing up between worlds, Frying Plantain shows how, in one charged moment, friendship and love can turn to enmity and hate, well-meaning protection can become control, and teasing play can turn to something much darker. In her brilliantly incisive debut, Zalika Reid-Benta artfully depicts the tensions between mothers and daughters, second-generation Canadians and first-generation cultural expectations, and Black identity and predominately white society.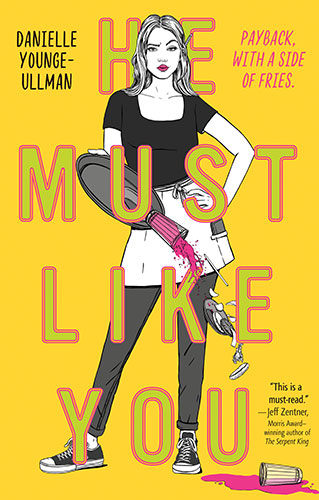 He Must Like You
Written by Danielle Younge-Ullman
Published by Penguin Teen Canada
Libby's having a rough senior year. Her older brother absconded with his college money and is bartending on a Greek island. Her dad just told her she's got to pay for college herself, and he's evicting her when she graduates so he can Airbnb her room. A drunken hook-up with her coworker Kyle has left her upset and confused. So when Perry Ackerman, serial harasser and the most handsy customer at The Goat where she waitresses, pushes her over the edge, she can hardly be blamed for dumping a pitcher of sangria on his head. Unfortunately, Perry is a local industry hero, the restaurant's most important customer, and Libby's mom's boss. Now Libby has to navigate the fallout of her outburst, find an apartment, and deal with her increasing rage at the guys who've screwed up her life – and her increasing crush on the one guy who truly gets her. As timely as it is timeless, He Must Like You is a story about consent, rage, and revenge, and the potential we all have to be better people.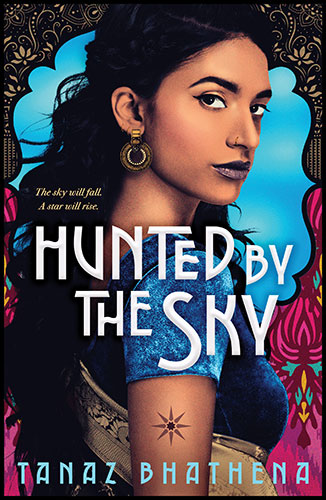 Hunted by the Sky
Written by Tanaz Bhathena
Published by Penguin Teen Canada
Exploring identity, class struggles, and high-stakes romance, Tanaz Bhathena's Hunted by the Sky is a gripping adventure set in a world inspired by medieval India. Gul has spent her life running. She has a star-shaped birthmark on her arm, and in the kingdom of Ambar, girls with such birthmarks have been disappearing for years. Gul's mark is what caused her parents' murder at the hand of King Lohar's ruthless soldiers and forced her into hiding to protect her own life. So when a group of rebel women called the Sisters of the Golden Lotus rescue her, take her in, and train her in warrior magic, Gul wants only one thing: revenge. Cavas lives in the tenements, and he's just about ready to sign his life over to the king's army. His father is terminally ill, and Cavas will do anything to save him. But sparks fly when he meets a mysterious girl—Gul—in the capital's bazaar, and as the chemistry between them undeniably grows, he becomes entangled in a mission of vengeance—and discovers a magic he never expected to find. Dangerous circumstances have brought Gul and Cavas together at the king's domain in Ambar Fort…a world with secrets deadlier than their own.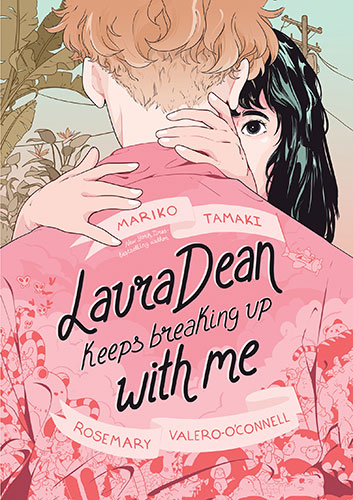 Laura Dean Keeps Breaking Up With Me
Written by Mariko Tamaki, Illustrated by Rosemary Valero-O'Connell
Published by Groundwood Books
Author Mariko Tamaki and illustrator Rosemary Valero-O'Connell bring to life a sweet and spirited tale of young love in Laura Dean Keeps Breaking Up with Me, a graphic novel that asks us to consider what happens when we ditch the toxic relationships we crave to embrace the healthy ones we need. Laura Dean, the most popular girl in high school, was Frederica Riley's dream girl: charming, confident, and SO cute. There's just one problem: Laura Dean is maybe not the greatest girlfriend. Reeling from her latest break up, Freddy's best friend, Doodle, introduces her to the Seek-Her, a mysterious medium, who leaves Freddy some cryptic parting words: break up with her. But Laura Dean keeps coming back, and as their relationship spirals further out of her control, Freddy has to wonder if it's really Laura Dean that's the problem. Maybe it's Freddy, who is rapidly losing her friends, including Doodle, who needs her now more than ever. Fortunately for Freddy, there are new friends, and the insight of advice columnists like Anna Vice to help her through being a teenager in love.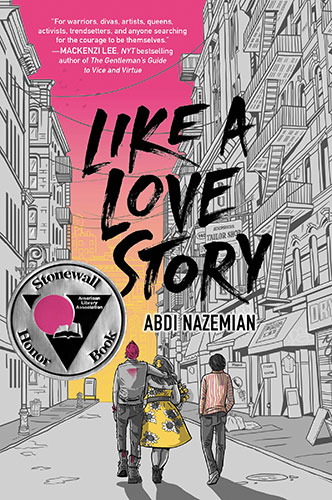 Like a Love Story
Written by Abdi Nazemian
Published by HarperCollins US
It's 1989 in New York City, and for three teens, the world is changing. Reza is an Iranian boy who has just moved to the city with his mother to live with his stepfather and stepbrother. He's terrified that someone will guess the truth he can barely acknowledge about himself. Reza knows he's gay, but all he knows of gay life are the media's images of men dying of AIDS. Judy is an aspiring fashion designer who worships her uncle Stephen, a gay man with AIDS who devotes his time to activism as a member of ACT UP. Judy has never imagined finding romance…until she falls for Reza and they start dating. Art is Judy's best friend, their school's only out and proud teen. He'll never be who his conservative parents want him to be, so he rebels by documenting the AIDS crisis through his photographs. As Reza and Art grow closer, Reza struggles to find a way out of his deception that won't break Judy's heart—and destroy the most meaningful friendship he's ever known. This is a bighearted, sprawling epic about friendship and love and the revolutionary act of living life to the fullest in the face of impossible odds.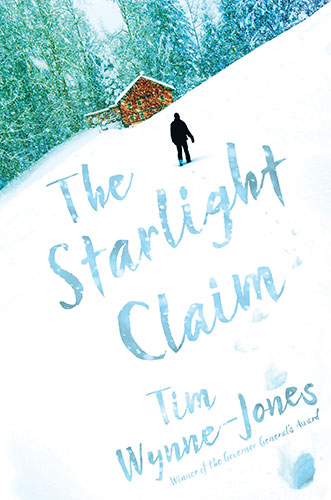 The Starlight Claim
Written by Tim Wynne-Jones
Published by Candlewick Press
Four months after his best friend, Dodge, disappeared near their families' camp in a boat accident, Nate is still haunted by nightmares. He'd been planning to make the treacherous trek to the remote campsite with a friend — his first time in winter without his survival-savvy father. But when his friend gets grounded, Nate secretly decides to brave the trip solo in a journey that's half pilgrimage, half desperate hope he will find his missing friend when no one else could. What he doesn't expect to find is the door to the cabin flung open and the camp occupied by strangers: three men he's horrified to realize have escaped from a maximum-security prison. Snowed in by a blizzard and with no cell signal, Nate is confronted with troubling memories of Dodge and a stunning family secret, and realizes that his survival now depends on his wits as much as his wilderness skills. As things spiral out of control, Nate finds himself dealing with questions even bigger than who gets to leave the camp alive.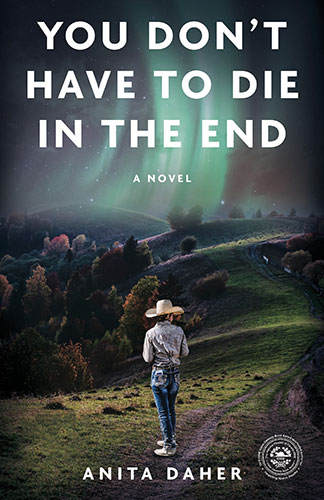 You Don't Have To Die in the End
Written by Anita Daher
Published by Yellow Dog
Eugenia Grimm is a tough girl living in a tough town at the foothills of the Rocky Mountains. She drinks and fights and pushes against expectations. She is also hurting: after her father died by suicide, her older brothers drifted away and her mother up and left. After a last-straw violent incident and faced with the possibility of incarceration, she is sentenced to time at an Intensive Support and Supervision Program located at a remote mountain ranch. There, she begins to make connections, explore difficult truths, and might even turn things around—until a series of events pull her into a dark spiral she may not have the strength to resist.