Mandate:
The Forest of Reading has seven individual steering committees that are tasked with responsibilities once the nominated lists have been confirmed. They are the ambassadors of the Forest and they work closely with the nominated authors, illustrators, and publishers. In most cases, they are also practitioners running the programs.
Note: OLA strives to ensure that its staff, committees, and councils are diverse and inclusive in order to best serve the Ontario library community. There is immense value in bringing together various perspectives and ideas. OLA seeks out participation from members with different library experience; members from all regions of Ontario; Indigenous Peoples; and members with diverse backgrounds including but not limited to age, race and ethnicity, sexual orientation, gender identity, and ability. If you have any questions about getting involved, please contact the OLA staff liaison for the committee/council.
Timelines
The timeline for the school aged programs varies from the adult programs. Below is the schedule:
School-aged programs – September to May
Evergreen Program – January to October
Co-Chairs of the Forest of Reading®
Ruth Gretsinger, District School Board of Niagara
Isabelle Hobbs, Durham District School Board (retired)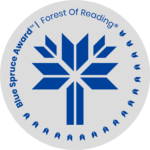 Blue Spruce Award™
Stephanie Lamb (Chair)
Alexa Durie, André Lepine, Wendy Burch Jones, Rahima Nulla, Lisa Ainsworth, Amanda Della Rocca.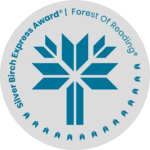 Silver Birch Express Award®
Brenda Reed (Co-Chair)
Kate Tuff (Co-Chair)
Rahima Nulla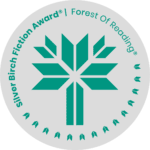 Silver Birch Fiction Award®
Lisa Lewis (Co-Chair)
Donna Lynch (Co-Chair)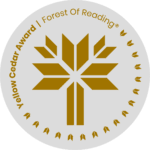 Yellow Cedar Award
Susan Wallwork (Co-Chair)
Amy Mayer (Co-Chair)
Erica Sutton, James Steeves, Ashley Pamenter, Christine Su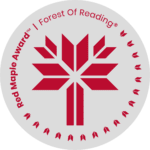 Red Maple Award™
Ashley Pamenter (Chair) Faith Roebuck Shergold, Helen Collins, James Steeves, Kimberly de Witte, Jess Longthorne, Melissa Jensen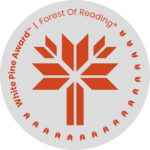 White Pine Award™
Kara Miley (Chair)
Theresa Power, Lonnie Freed, Diana Williams, Alanna King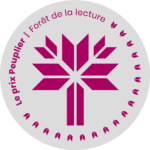 Le prix Peuplier
Claudine Blanchard (Chair)
Adriana Aranda, Lynn MacDonald, Brianna Allen, Christine Labelle, Eugenia Doval, Amanda Halfpenny-Lavender, Nathalie Cazenave-Dit-Berdot, Carolane Robitaille, Evy Gambin, Jeanette Weatherill, Christine Brassard, Diane Quessy, Daniel Paré, Karen Devonish-Mazzotta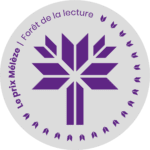 Le prix Mélèze (auparavant appelé le prix Tamarac Express)
Evy Gambin (Chair)
Sonia Doyon, Christine Brassard, Jeanette Weatherill, Carolane Robitaille, Eugenia Doval, Lynn MacDonald, Adriana Aranda , Nathalie Cazenave-Dit-Berdot, Luisa Esposito, Amanda Halfpenny-Lavender, Claudine Blanchard, Diane Quessy, Daniel Paré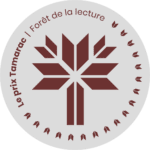 Le prix Tamarac
Eugenia Doval (Chair)
Luisa Esposito, Adriana Aranda, Nathalie Cazenave-Dit-Berdot, Evy Gambin, Véronique Labonté, Claudia Gosselin, Claudine Blanchard, Amanda Halfpenny-Lavender, Diane Quessy
Evergreen Award™
Erin Kernohan-Berning (Chair)