WE HAVE A NEW NUMBER AND ADDRESS: OLA's new phone number is 1-877-340-1730 and our new mailing address is 2080 Danforth Avenue, Toronto, Ontario, M4C 1J9. Please note: this new location is currently not open to the public.
Please Note: The OLA staff are working remotely. Please allow for 2-5 business days for us to respond to you. Thank you for your patience and understanding.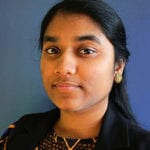 Operations Coordinator
Divya Annamreddy is the Operations Coordinator. She assists in day-to-day administration and management of business operational activities, focusing on finance and accounting. In her spare time Divya loves to read, listen to music and watch a variety of shows.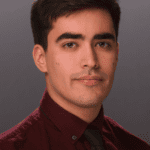 Member Relations Coordinator
Esteban Dorado-Troughton is the Member Relations Coordinator – that means he happily spends much of his time answering any and all questions members throw his way. Esteban also enjoys swimming, serialized fiction, and cute stationery.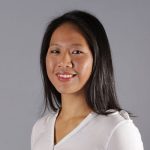 Advocacy & Research Officer
Lily Kwok is the Advocacy & Research Officer. She is responsible for advocacy, government relations, research, and data collection and analysis. When not deploying surveys, she is most likely lifting weights, walking her dog, writing jokes or trying a new restaurant in Toronto.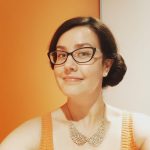 Training and Event Producer
Gina Freitag is the OLA's Training and Event Producer. She coordinates the Digital Experience of the annual Super Conference, but also supports OLA education events and training sessions for members throughout the year. In her spare time, when she isn't seeking out popcorn at film festivals, Gina writes, goes for walks with audio dramas, and indulges her passion for all things horror-related.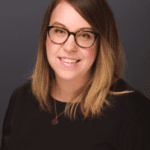 Member Engagement Officer
Melissa Macks is the Member Engagement Officer. She is responsible for member outreach activities, including awards and scholarships, OLA elections, and various membership growth opportunities. She loves the outdoors, reading, long walks in sweater weather and drinking all the bubbly water.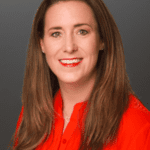 Director – Forest of Reading®
Meredith Tutching is the Director of the Forest of Reading, Canada's largest recreational reading program. She is responsible for working with publishers, authors, schools and libraries to deliver the program, and loves planning the Festivals across the province for young people. Meredith has a long history of competitive coaching in figure skating and synchronized skating and can often be found in a rink!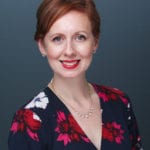 Director, Member Engagement & Education
Michelle Arbuckle is the Director of Member Engagement and Education. She is the conference director for the annual OLA Super Conference, oversees all OLA education events, membership and outreach initiatives. Michelle also hosts the OLA podcast "Library Land Loves" and always has an eye out for new stories. She is an avid lifelong learner, a tea sommelier, and wants to know your astrological sign.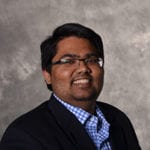 Project Officer
Praan is the Project Officer, where he is working to assist in the implementation of new software and systems. Outside of the office, Praan is an avid fan of all things geeky, and enjoys reading, cooking, and supporting all the local bakeries in Toronto.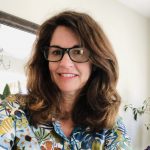 Executive Director
Shelagh Paterson is the executive director. Reporting to the OLA Board of Directors, Shelagh's key responsibilities are government relations, advocacy, partnership development, the implementation of the strategic plan and supporting the exceptional OLA staff team. Her passions are libraries, drawing and travelling.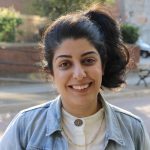 Manager, Marketing & Communications
Sherly is the Marketing & Communications Manager for the OLA. They lead and design communications and brand strategies to promote and elevate all programs, publications, events, and services of the OLA. Sherly likes very particular hot sauce brands on almost everything, collects trading cards and vinyl records amongst other fan-adjacent things, and has a hate-tolerate relationship with most pop culture media.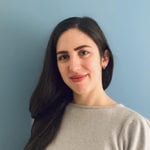 Store Manager, The Library Marketplace
Stephanie Buosi is the Store Manager for the Library Marketplace, OLA's official online and in-house store. She works to curate and promote a fun, eclectic collection of products and helpful resource books that supports library systems and programs. Stephanie enjoys illustrating in her spare time, collecting more books than she can read in her lifetime, and making friends with the neighborhood cats.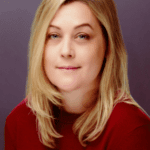 Director, Operations
Stephanie Pimentel is the Director of Operations. She leads and directs the overall operational processes including financial and accounting practices; administrative benchmarking compensation, benefits, training and employment strategies; revenue/fund development; planning and implementation of all business information systems; and risk management. She loves everything summer has to offer, is an avid follower of the Toronto Raptors and is still looking for the best coffee in the city!