RA in a Day is a one-day conference that brings some of the best readers' advisory advocates together to share their knowledge and expertise on meeting the needs of readers. During the day, participants will learn about the latest RA trends and look at how to best serve those who visit our libraries every day, either in-person or virtually.
RA in a Day – Essentials & Fundamentals (virtual conference)
Monday May 9, 2022, 12:00pm – 5:00pm EST 
This year the RA in a Day Conference is focused on bringing the learning back to the foundations and essentials of RA. 
Registrants spent the day having fun and learning that focused on RA through the lens of community building, children and technology. 
Thank you for coming!
Code of Conduct: 
OLA is dedicated to respectful discourse and ensuring a positive experience for all participants in the conference. Please familiarize yourself with our Code of Conduct policy and related procedures.
Thank you to our event sponsor Library Bound.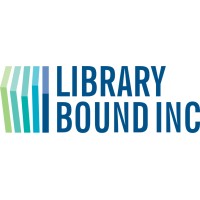 Chair: Emma Primeau, Oakville Public Library
Sarah Bonish, Mississauga Public Library
Elizabeth Campbell, Bradford West Gwillimbury Public Library
Jessica Cammer, Regina Public Library
Nadine Desrochers, University of Montreal 
Jeff Dodge, Vaughan Public Libraries
Kat Drennan-Scace, Hamilton Public Library
Reagan Kapasi, Toronto Public Library
Terry Palmer, Library Bound
Michael Gray, Library Bound