Public libraries are consistently ranked within the top three services a community values most. Yet, their value and complexity of relevant services are not always understood. Included in this section are backgrounders, briefs, and resources to support awareness and development of public library services and issues.
OLA's Recommendations for Public Library Funding
Advocate for Your Public Library
Fines Free Libraries (2022)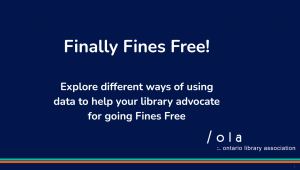 Public libraries have traditionally collected fines for library items that are returned after the due date and have charged replacement fees for items that have been lost or damaged. Library fines were previously considered a deterrent to late returns, damage, or loss of items. However, fines can also be a significant barrier which prevents users from accessing the resources of a public library and doesn't necessarily act as the intended deterrent. Learn about how to become a fines-free library.
OLA Advocacy Resources and Information Briefs
Advocacy Resources
Information Briefs
Watch: Ontario Hubs: Our Changing Libraries (2019)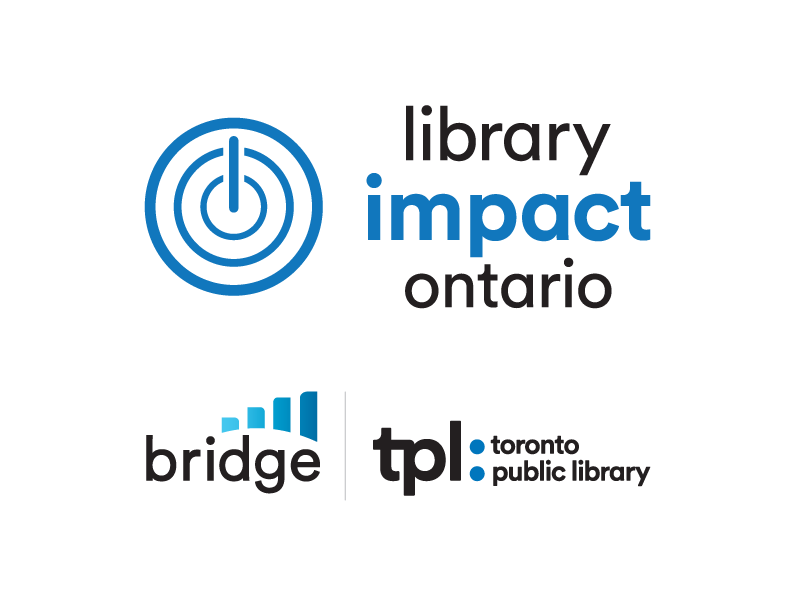 Library Impact Ontario brings together data analytics, relevant resources and advocacy to help demonstrate public library value. We are a collective of libraries working together for a common goal, leveraging data to ensure responsive, adaptable and thriving libraries for everyone. We offer a suite of free services including Bridge data solution platform and Data Literacy, Learning and Support networking workshops to support Ontario public libraries. Bridge is a practical and automated solution for library data. It is a first of its kind innovative outcome measurement platform that empowers libraries by collecting, assessing and visualizing technology data through surveys, data dashboards and reports.