Child & Youth Services Expo
The OPLA Child and Youth Services Committee presents an annual forum for children's and youth library services staff and other stakeholders to exchange ideas and learn about innovative programs and services in order to provide the best programming for children and youth.
Cameron Ray
Lead Chair 
Toronto Public Library
cray@torontopubliclibrary.ca
Jennifer Kundakci
Co-Chair 
Toronto Public Library
Michael Rogowski
Co-Chair 
Canadian Federation of Library Associations
Shannon McGrady
Orangeville Public Library
Sarah Papple
Toronto Public Library
Moira O'Dowd
Mississauga Public Library
Gemma Larcina
Amanda Hodgkinson
Springwater Public Library
Sarah Gauthier
Hamilton Public Library
Melissa Macks
OLA Staff Liaison
mmacks@accessola.com
Thank you to our 2020 Sponsors and Marketplace Exhibitors!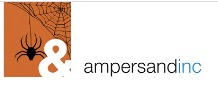 We have opportunities available to sponsor or exhibit at this year's virtual event!
Download the event prospectus here.
To get in touch about sponsorship and exhibiting at the 2020 Child & Youth Expo, please contact
info@gappointreach.com
.