Child & Youth Services Expo

The OPLA Child and Youth Services Committee presents an annual forum for children's and youth library services staff and other stakeholders to exchange ideas and learn about innovative programs and services in order to provide the best programming for children and youth.
The "blah" has been strong in libraries as we try to work through the seemingly endless pandemic while trying to keep our spirits up. However, this year's Child and Youth Expo is ready to help you break out of the blah! This year we'll have two full days of virtual sessions to bring back your spark.
Day One focuses on child and youth programming and services including youth empowerment in the library, multiple teacher librarian spotlights, and sharing some epic programming fails alongside those who know what you're talking about.
Day Two concentrates on children and youth reader's advisory and is filled with some outstanding author talks, upcoming books, and even some tricks to get your collections hopping off the shelves.
Get ready for some Blah Be Gone!
Date:
Tuesday November 2, 2021 and Wednesday November 3, 2021.
Venue: This event will be a virtual conference
Cameron Ray
Lead Chair 2019-20
Toronto Public Library
cray@torontopubliclibrary.ca
Jordan Graham
Co-Chair 2019-21
Toronto District School Board
Brooke Windsor
Co-Chair 2019-20
Richmond Hill Public Library
Shannon McGrady
Orangeville Public Library
Sarah Papple
Orillia Public Library
Michael Rogowski
Child & Youth Committee
Jennifer Kundakci
Toronto Public Library
Melissa Macks
OLA Staff Liaison
mmacks@accessola.com
Thank you to our 2020 Sponsors and Marketplace Exhibitors!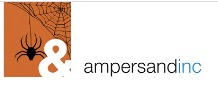 We have opportunities available to sponsor or exhibit at this year's virtual event!
Download the event prospectus here.
To get in touch about sponsorship and exhibiting at the 2020 Child & Youth Expo, please contact
info@gappointreach.com
.