A New Framework for OLA's Key Strategies
A new framework for OLA's key Strategies In the summer of 2021, OLA embarked on a robust strategic planning effort through a process that engaged members, staff, divisional councils, board members, partners and leading voices in the library field, and with the help of Thomas Plant, a consultant with Management Advisory Services (pro-bono consulting service for non-profits), a Strategic Planning Advisory Committee of the Board provided guidance and oversight into the planning process.
VISION: Leading and inspiring the growth and innovation of the library and information services sector.
MISSION: We empower our members in the library and information services sector to build informed, participatory, and inclusive communities through Research Education Advocacy Partnership.
The OLA Strategic Plan is illustrated below. The launching pad for our plan includes our mission, our values, and our notable history.
Our Strategic Priorities will guide our actions until 2024.
Download a complete copy of OLA's Strategic Plan (English).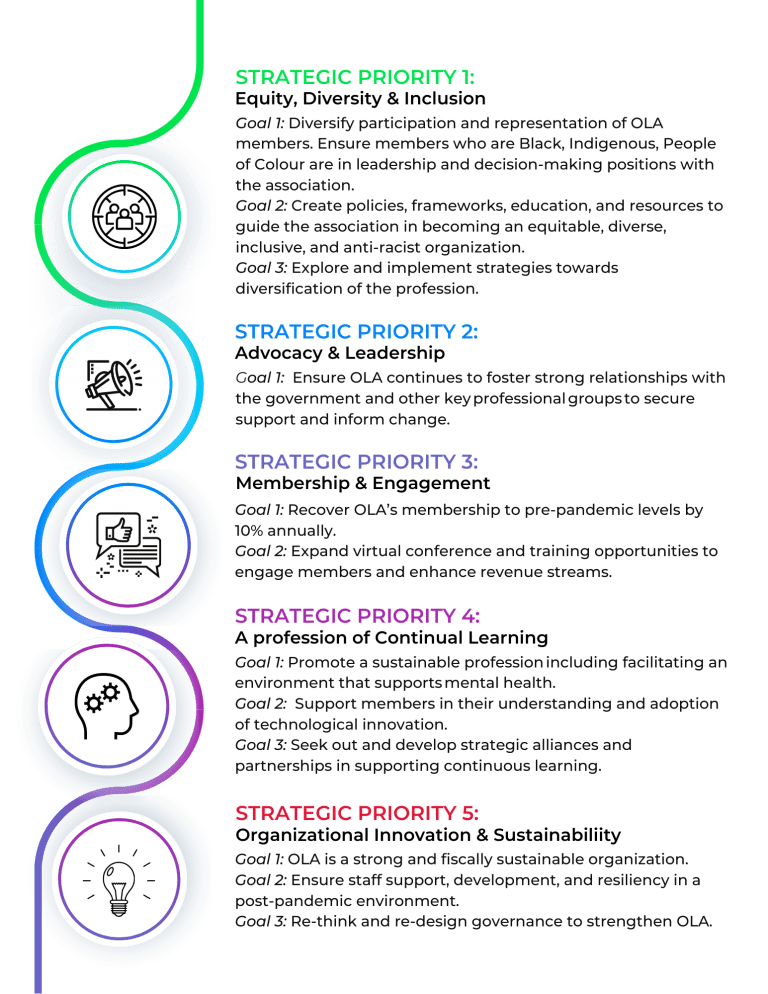 OLA reports the progress of the Strategic Plan on a quarterly basis to the Board of Directors.
Year 2 Strategic Plan Progress
Year 1 Strategic Plan Progress