Child & Youth Services Expo
The OPLA Child and Youth Services Committee presents an annual forum for children's and youth library services staff and other stakeholders to exchange ideas and learn about innovative programs and services in order to provide the best programming for children and youth.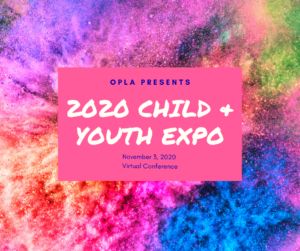 Date: Tuesday November 3, 2020, 9:30 am – 4:15 pm
Venue: This event will be a virtual conference
Registration: Member $80 / Non Member $100 / First Nations Library $50 / Student $50
Looking to keep the kids and teens in your library engaged? Running out of program ideas?  Come and spend the day with some fantastic library people and re-charge your batteries all from the comfort of your favourite chair.
By attending this years Child and Youth EXPO you'll hear all about the latest programming and readers advisory ideas for kids of all ages. Wondering how other libraries have been affected by COVID-19? We'll be sharing experiences and talking about self-care tips for you and your staff.
This year's program includes:
•The cultural shift in children's publishing
•Re-imagining the school library in 2020
•New ideas for partnerships and outreach
•Staying safe physically and mentally
•Games, gaming and more games
This virtual conference will leave you with 53* solid ideas to implement in your library!
Register today and don't miss out on this opportunity to learn, laugh and share.
(*give or take 7 ideas)
Cameron Ray
Lead Chair 2019-20
Toronto Public Library
cray@torontopubliclibrary.ca
Jordan Graham
Co-Chair 2019-21
Toronto District School Board
Brooke Windsor
Co-Chair 2019-20
Richmond Hill Public Library


Shannon McGrady
Orangeville Public Library

Sarah Papple
Orillia Public Library
Michael Rogowski
Child & Youth Committee
Jennifer Kundakci
Toronto Public Library
jkundakci@tpl.ca
Melissa Macks
OLA Staff Liason
mmacks@accessola.com
Thank you to our 2020 Sponsors and Marketplace Exhibitors!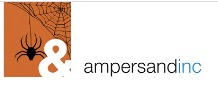 We have opportunities available to sponsor or exhibit at this year's virtual event!
Download the event prospectus here.
To get in touch about sponsorship and exhibiting at the 2020 Child & Youth Expo, please contact
info@gappointreach.com
.